Bird's Eye View of Our Shop

If You Visit the "Crow Camp," then Prepare to be Amazed by the Sight of Your Eyes …
… Because once you enter the facilities you're going to want to rustle around like a live horse.
But please doiminate these instincts.
Just calmly enter the complex and walk through the middle of the shop, with your Crow guide of course.
And you'll quickly see the interior of the space is segmented into focused work areas:
Shipping
Welding
Cutting
Stamping
Bending
Finishing
Storage
Mill ops.
Lathe ops.
Maintenance
You won't walk upon any old-style wood-brick flooring either. You'll stride across a lightly-colored-epoxy-floor as clean and ordered as a department store, surrounded by easy-to-hose-down walls.
Come.
You'll see a facility that even students of higher education turn aside to study.
Come.
You'll sashay along the widest "cattle trail" you've ever seen (the middle of the shop).
Come.
The orderly nature inside our "Crow Camp" can be seen anytime M-F from 9a-4p, by appointment.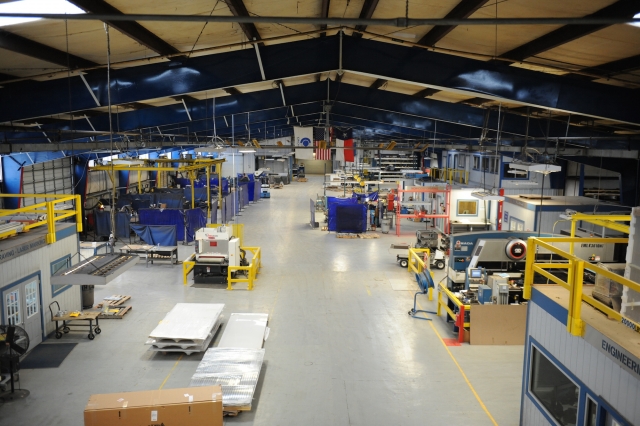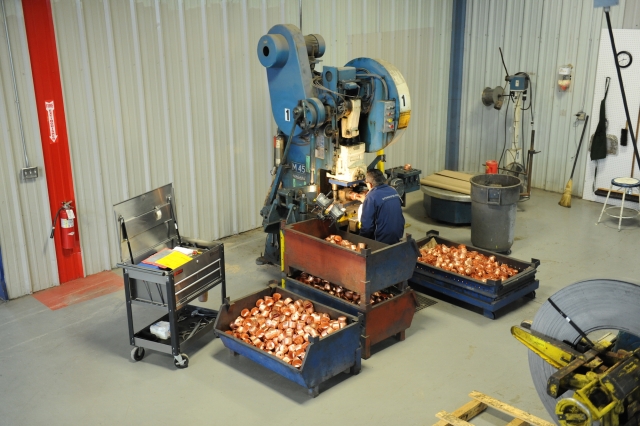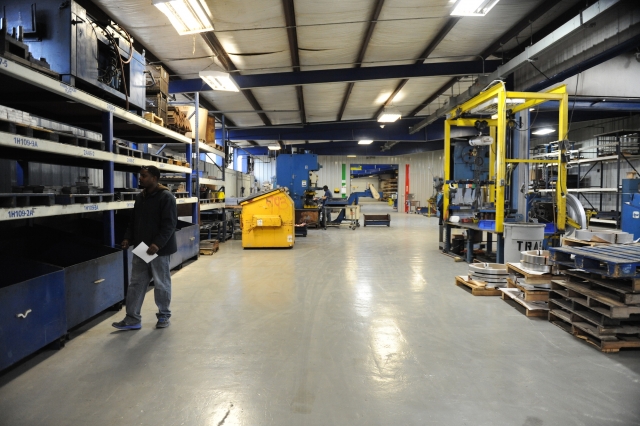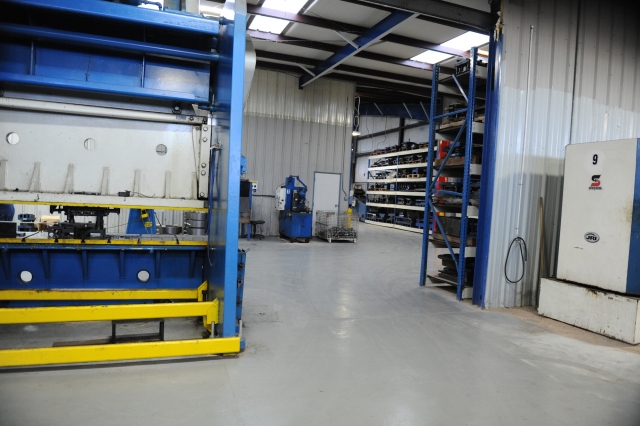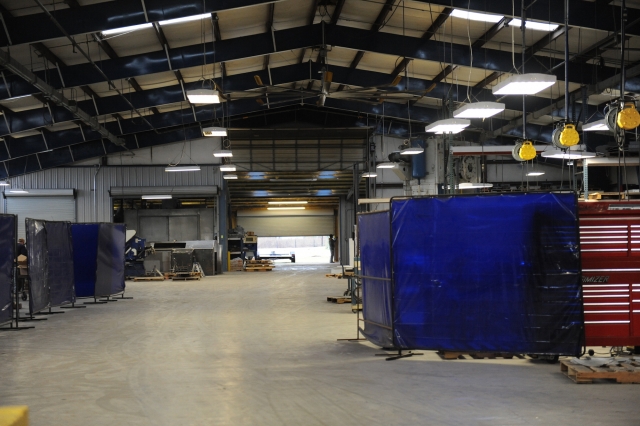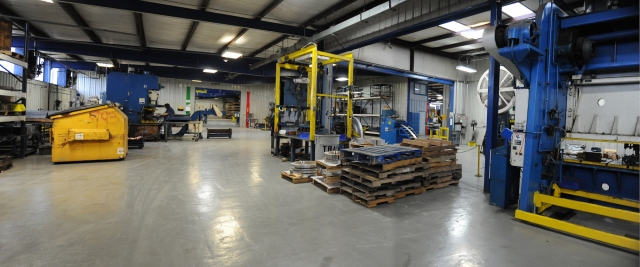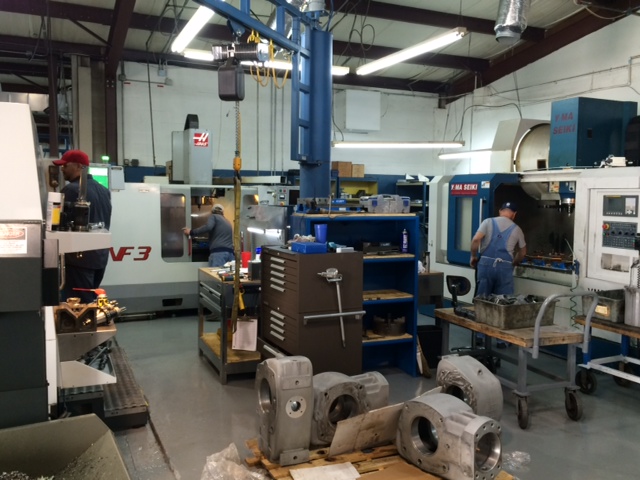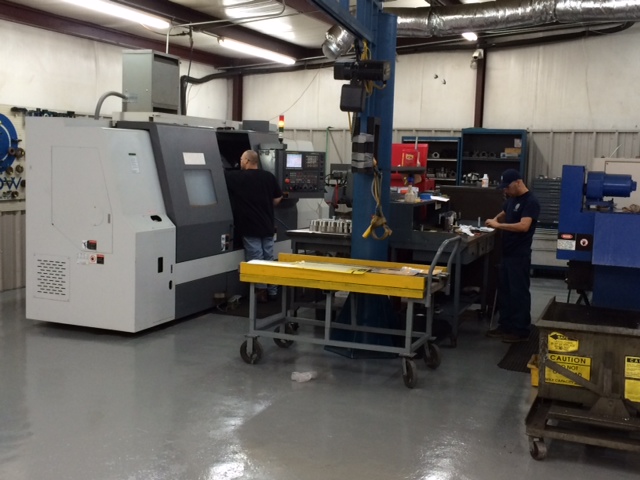 "The condition and maintenance of the metalworking shop have a direct effect on shop efficiency and morale…If it looks and smells bad, it probably is."
--Tom Lipton, Metalworking Sink or Swim, p. 45